sunriseinbromo.com is a tourism travel agency in East Java Indonesia that provides mount bromo tour package, mount semeru trekking, ijen blue flame tour, rafting, snorkeling, paragliding and malang batu city tour.
Home
»
Author Archive
(Page 3)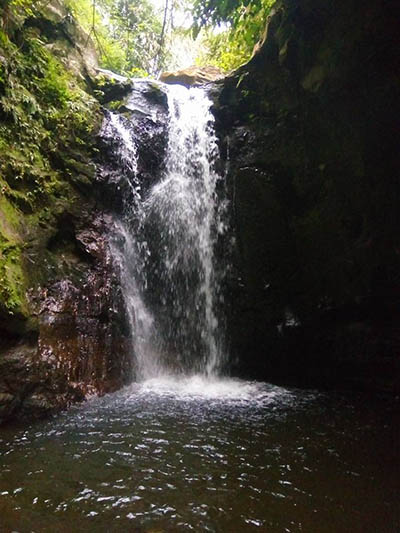 Kalibendo Waterfall is regarded as an amazing waterfall located in East Java, exactly in Kalibendo Agro Tourism region, Kampung Anyar Village of Glagah. It has 10 meter height. In English language, Kali ini word "Kalibendo" means river. So, Kalibendo means... read more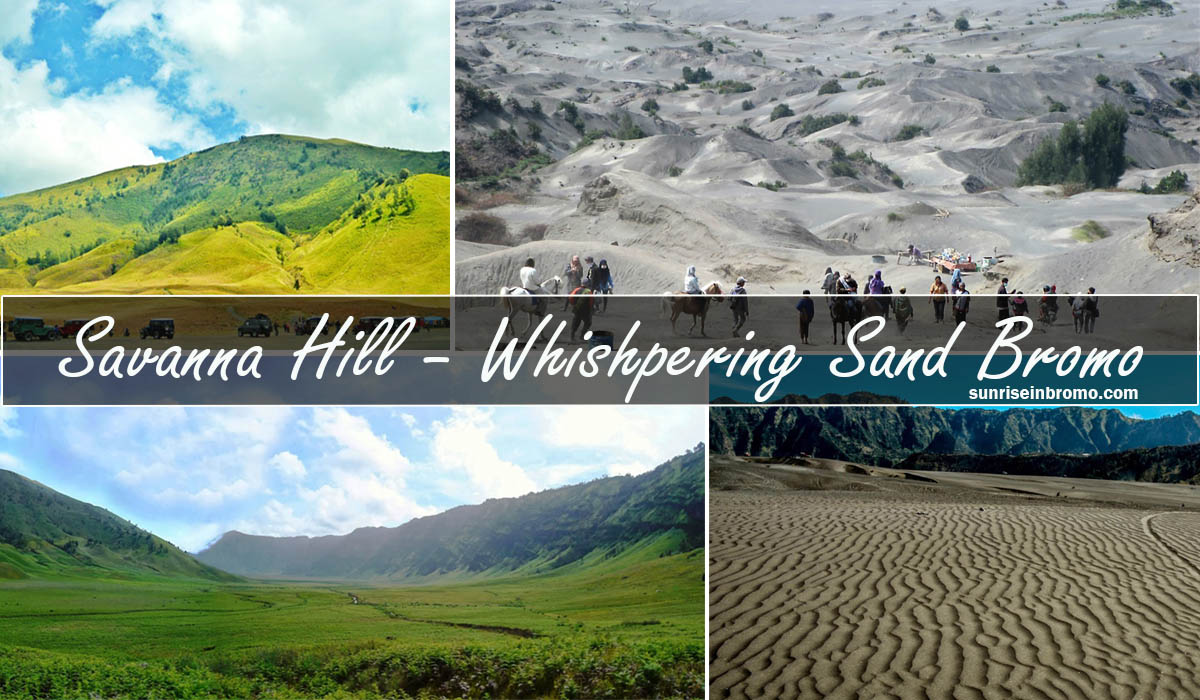 Almost all tourists visit Savana Hill and Whispering Sand mount Bromo after they enjoy sunrise in the high peak of Mount Bromo and see the crater. Even, you don't have to miss the opportunity to see this Savana Hill when... read more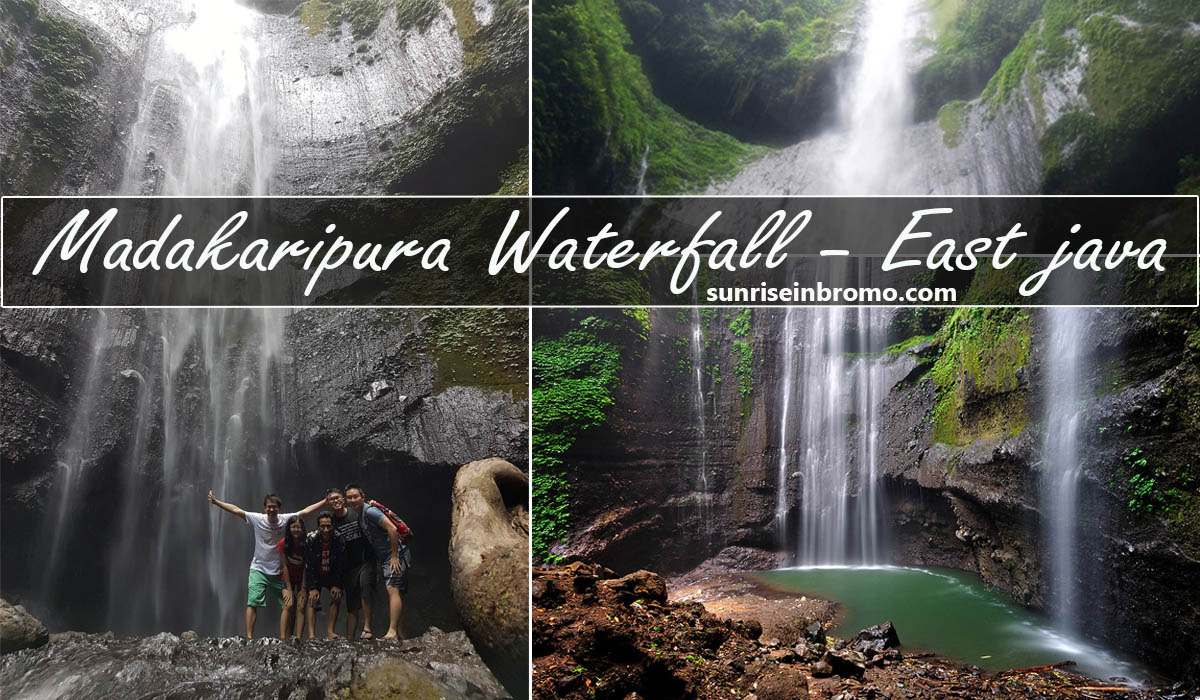 Madakaripura waterfall is situated in Probolinggo, East Java. It is exactly located in Sapih Village, Lumbang. This waterfall is near Mount Bromo Tengger National Park. Madakaripura waterfall East java becomes one of the most famous waterfalls in Java Island nowadays. If... read more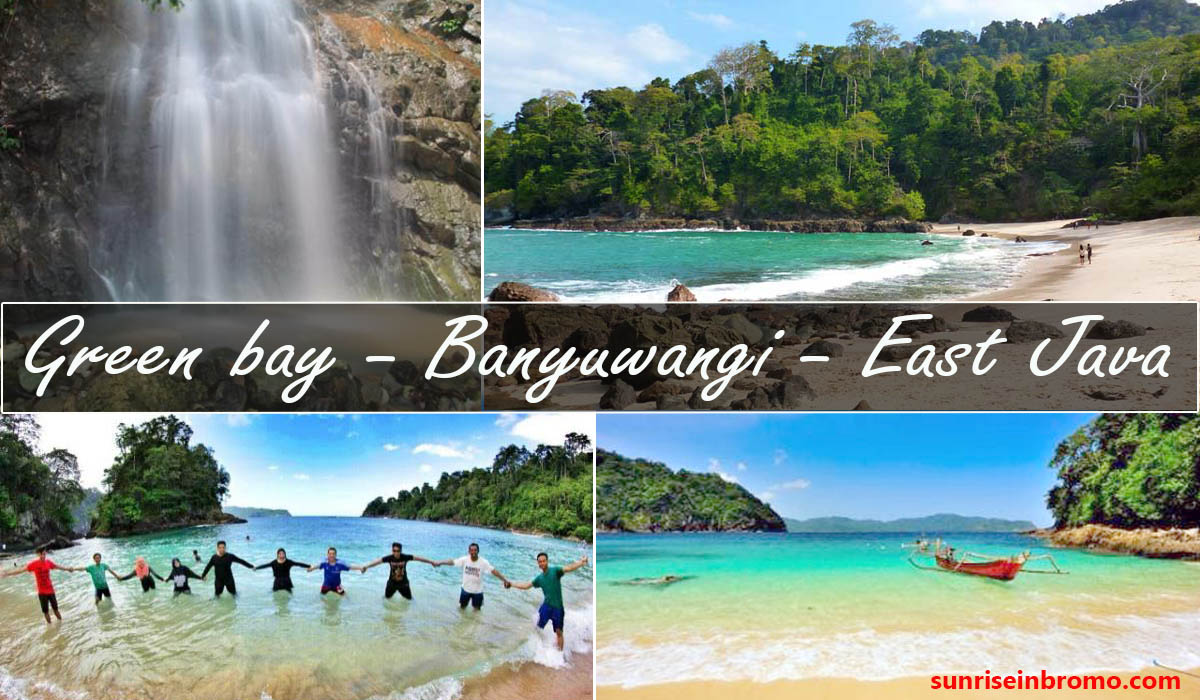 Green Bay Beach Banyuwangi East Java. Teluk Hijau Beach is more popular with the name "Green Bay Beach". Located in Sarongan Village, Banyuwangi, it becomes a part of Meru National Park Betiri. It is a hidden paradise since this beach is... read more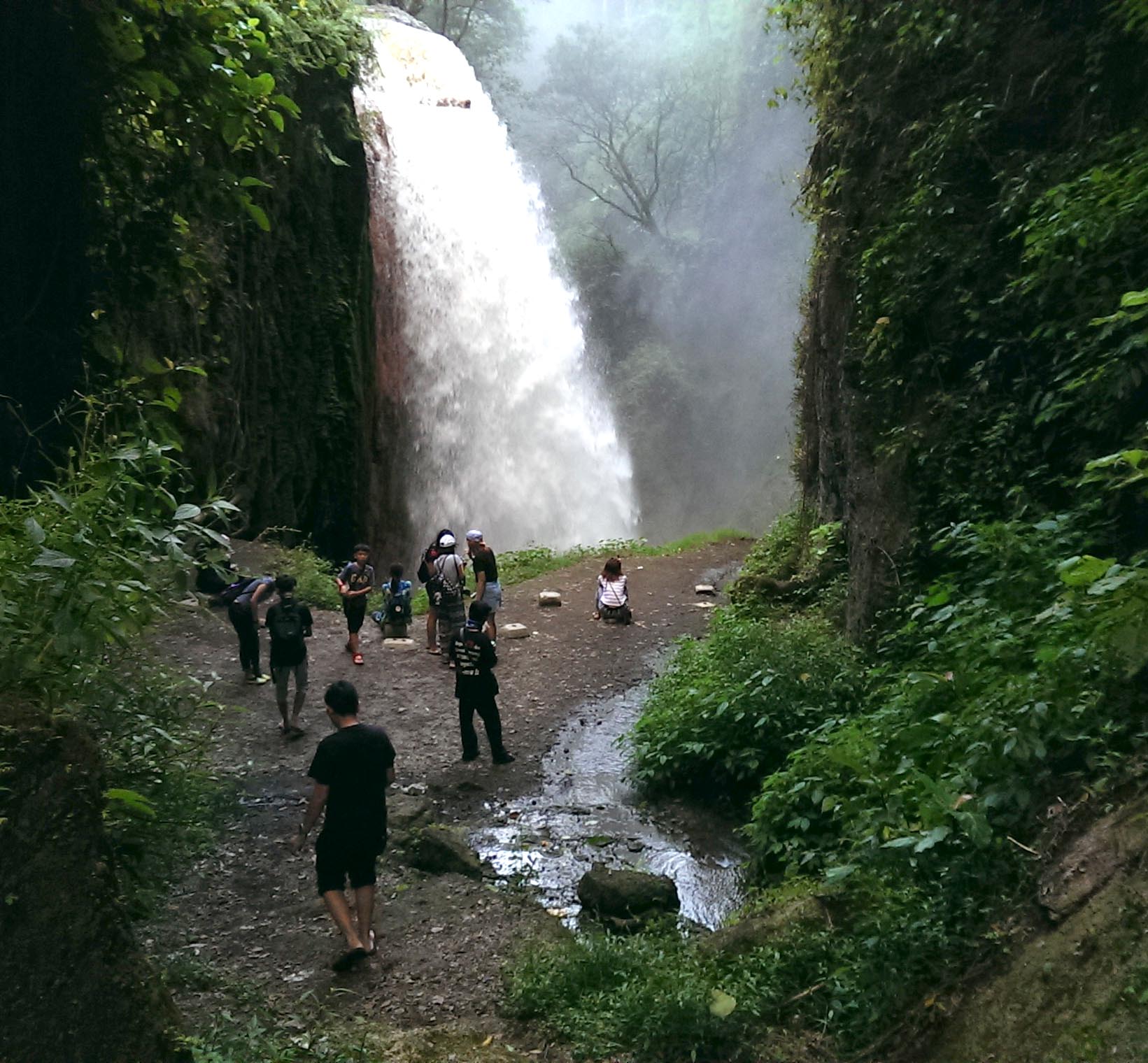 Blawan waterfall has been a famous destination object in Banyuwangi, East Java. Exactly, you can visit this tourism object which is located in Kalianyar Village, Sempol District, Bondowoso. In fact, it is downstream of Bitter River. It becomes seepage coming... read more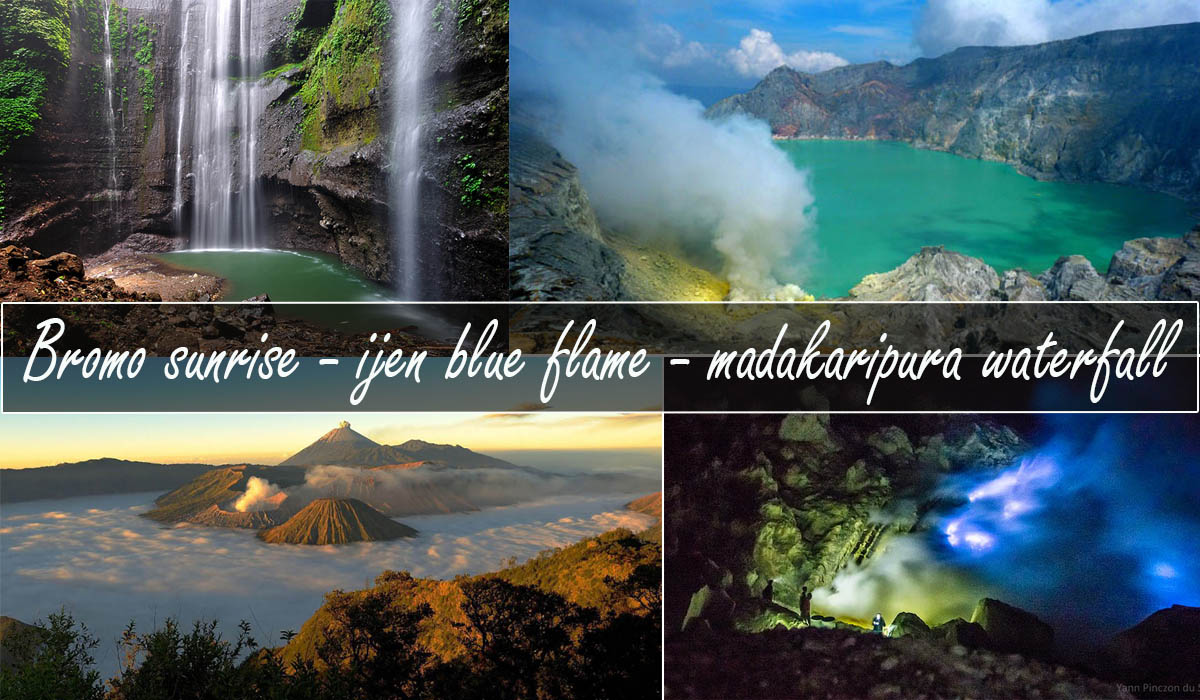 Mt Bromo ijen and Madakaripura Waterfall Tour 4 Days is a most wanted combination trip of Mt Bromo Tour package 4 Days. This tour package start from Surabaya, Malang or possible from Banyuwangi and can also be from the airport,... read more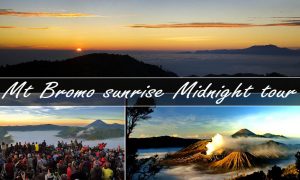 Mt Bromo Midnight Tour is one of the most interesting Bromo Tour Packages to Bromo tourism resort without staying overnight. Bromo sunrise Tour can be started from Surabaya and Malang. Then you will leave for Mount Bromo at midnight. You... read more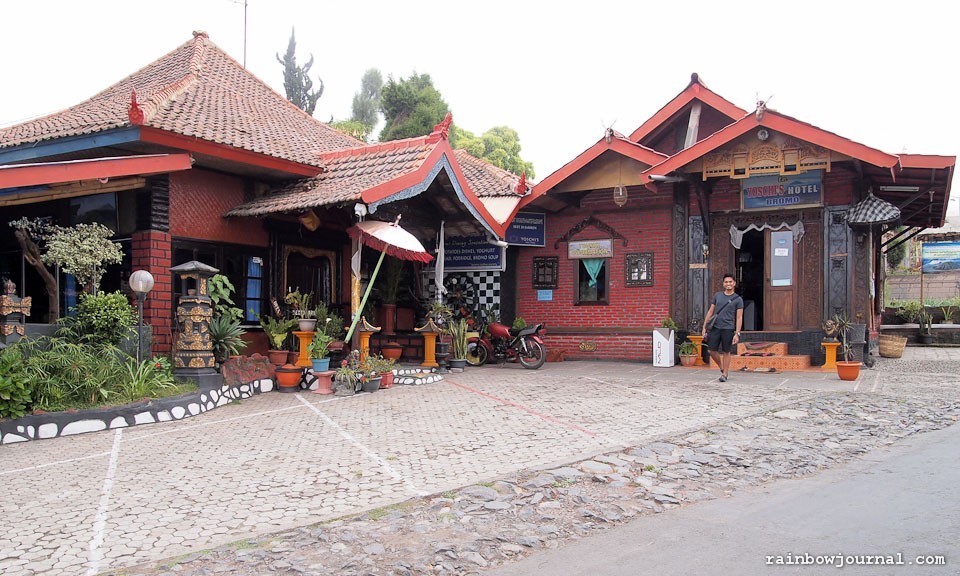 Yoschi Hotel Bromo is located 4 km before Mount Bromo, located in Wonokerto Ngadisari Bromo. The hotel owners are a couple of people Probolinggo (Yok) and Germany (Uschi). From the partner's name is derived Yoschi said. no wonder in every... read more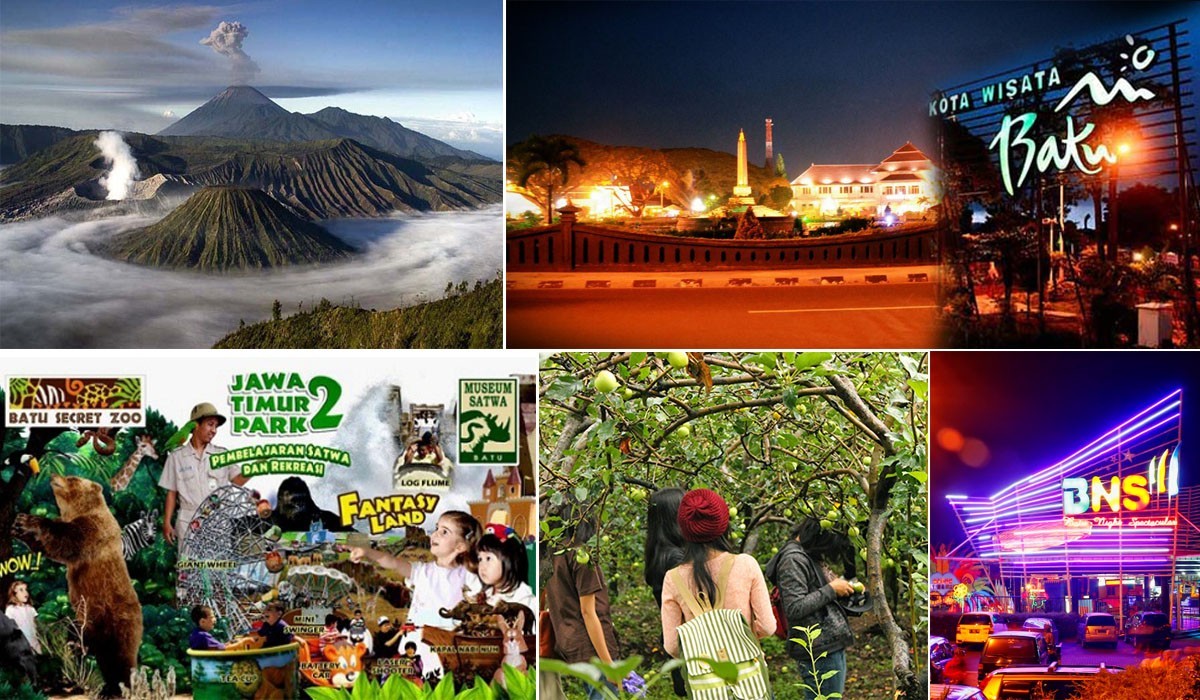 Bromo Malang Batu Tour package is one of Bromo Tour Package which combines the tour to Mount Bromo tourism resort and the tourism objects in Batu Malang, which include Apple-picking Tour, Jarim Park 2 Batu (Batu Secret Zoo, the Museum... read more
Contact Us
If you have any questions, please contact us.