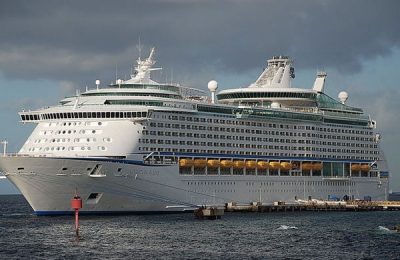 One Day Tour to Bromo from probolinggo port is a one-day trip. This vacation package is the simplest choice for vacation for those who want to explore Bromo Crater, the Sea of Sand, which is the highest mount in Java Island, Indonesia. Bromo Tour Package in one day is so popular among passengers of cruise ship who get off at the city of Probolinggo. Most tourists arrive at the harbor in Probolinggo at 07:00 AM. The overall tour will end at 4:00 PM in Probolinggo.
"1 Day Tour to Bromo from Probolinggo port"
When you have finished enjoying and exploring Mount Bromo, you can go on exploring some other fascinating spots in Probolinggo such as the farming areas where lots of farmers cultivate their rice fields, the centers of study, and centers of souvenirs which offer lots of handcraft and traditional stuffs originate from Probolinggo. In case you still have more time, you can spend your time on the way from Bromo area to see one of the well-recognized waterfalls in Java Island, which is named Madakaripura waterfall. The trip to the waterfall takes about 50 minutes from Cemoro Lawang (bromo area). Here are the details of mount bromo tour from cruise ship.
Right at 07:00 AM you will be picked up by a private car or van from Probolinggo harbor, then the tour guide will take you to Mount Bromo to enjoy the fascinating view of the crater, the temple of Hindus people in Bromo resort, the Sea of Sand. Another alternative for the trip is a 4-WD Jeep, which is the main vehicle for exploring the area in Mount Bromo. When you have reached the parking lot close to the crater, you can start trekking around the crater. Next, you can continue to visit Madakaripura waterfall by car for an hour.
The next part of the trip will take you to Probolinggo city where you can see a lot of handicraft merchants selling lots of stuff made of bamboo. Do not miss the opportunity to take the picture of farmers cultivating their rice field, when possible.
As you finish exploring the tourism resorts in Probolinggo, you can visit a Buddhism temple, Red Church, and the sites of brick production. Well, as you see, Probolinggo offers a great number of spots where you can see traditional stuffs.
Go back to probolinggo port to re join your cruise ship. Finally, the tour ends at around 4:00 PM.
The Facilities included in One Day Tour to Bromo Probolinggo from Cruise Ship :
English speaking Driver
Car equipped with air conditioner
Entrance ticket fee for all tourism resorts as included in itinerary
Mineral water during the trip
Private jeep 4WD with the fuel for bromo tour
Parking fee at all destinations
What are excluded in the package?
Personal needs
Breakfast, Lunch and dinner
Horse ride
tips
Please contact us For more Information about tour package price, accommodation, Jeep or transportation rental.
One Day Tour to Bromo from Probolinggo harbour
sunriseinbromo.com is a tourism travel agency in East Java Indonesia that provides mount bromo tour package, mount semeru trekking, ijen blue flame tour, rafting, snorkeling, paragliding and malang batu city tour.
Contact Us
If you have any questions, please contact us.