PESONA BROMO TOUR AGENCY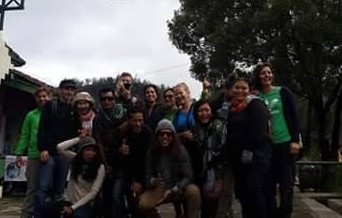 sunriseinbromo.com is actually a website which provides all the detailed information pertinent to online reservation of Bromo sunrise, semeru and ijen crater Tour Package for a number of tourism objects which are situated in East Java. Our enterprise, as an agent providing tour package to Bromo Tourism Resort and some other resorts in East Java, has been started since 2012. The overall establishment was started from a small local company, which was founded by a number of people working in a team. Year by year, the company grows constantly. As such, we have quite extensive experience in giving the best service to our customers, be it local or international ones. That surely denotes our main asset in running the overall business in the realm of tourism in as much as our main objective is to be the best partner in tour in East Java which is devoted to individual vacation, family vacation, group vacation, or even a joint tour (open trip to Bromo).
PESONA BROMO TOUR AGENCY offers a number of combinations of popular tourism objects for school holiday and tour in East Java. These include Mount Bromo, tourism objects in Malang and Batu city, tourism objects in Surabaya, Ijen crater in Bondowoso, the Sempu Island in Malang, and some other tourism objects in Yogyakarta, such as Borobudur temple and Prambanan temple. In order to give more ease to our customer, we give the liberty to customize the combination to suit your needs the best.
In addition to providing Bromo Tour Package, we also serve transportation necessities, which include jeep rental in Bromo and car rental for picking up from airport or train station in Surabaya or Malang to Bromo Tourism Resort. Rely on us to arrange your vacation and tour since we give various interesting facilities, affordable prices, and professional service so you can make your vacation easy and memorable. Also, we would like to thank You for visiting our website.
Tour package option :
Bromo sunset for photography tour
Enjoy the milkyway or stargazing in mount bromo
Bromo milkyway tour for fotography 2D1N package tour
Bromo milkyway by camping and ijen blue flame tour 3D2N
Bromo milkyway by camping tour 2D1N 
Bromo midnight tour 1D from surabaya or malang
Bromo and ijen tour in 2D1N from Bali, surabaya or banyuwangi
Bromo sunrise and ijen blue flame tour 3D2N package (most wanted)
Bromo sunrise and coban sewu waterfall 3D2N package
Bromo malang tour 3D2N 
bromo and madakaripura waterfall tour in 2D1N
Bromo sunrise, ijen blue flame and madakaripura waterfall tour 4D3N package tour
Bromo sunrise, ijen blue flame and paragliding tour 4D3N
Bromo sunrise ijen blue flame and rafting 3D2N
Bromo Sunrise, ijen blue flame and Sukamade turtle Beach 4D3N
Bromo and semeru hiking tour in 4D3N
Semeru hiking tour in 3D2N
Semeru trekking tour in 4D3N
Contact Us
If you have any questions, please contact us.